Learn About Invisalign at County Dental
The Clear Orthodontic Solution
County Dental is proud to provide Invisalign as metal free alternative for straightening your smile. Invisalign straightens your teeth using a series of clear aligners made of smooth, comfortable and virtually invisible plastic that you wear over your teeth. Invisalign clear aligners to provide a metal free solution to gaps between your teeth, overbites, underbites, open bites, crowded teeth, and cross bites.
Wearing the custom aligners will gradually shift your teeth into the proper positions within your jaw, with no metal brackets to attach and no wires to tighten. Approximately every two weeks you will be supplied with your new set of aligners that will gradually straighten your smile, without anyone knowing that you are wearing braces!
The Benefits of Invisalign at County Dental
Your Invisalign aligners are easily removable, and easy to care for. Removing your aligners allows you to able to continue to eat the foods you desire, without the worry of food getting stuck in your metal brackets. In addition, you can brush and floss your teeth normally.
County Dental ensures that using Invisalign clear aligners will not compromise your routine oral hygiene maintenance. Gone are the days of trying to brush your teeth around metal wires and brackets. Our Orthodontist here at County Dental can have your fitted for your very own custom aligners, and help you take the first step to a spectacular smile. If you are ready to take the first step on a straight smile with Invisalign, contact one of our six County Dental office locations.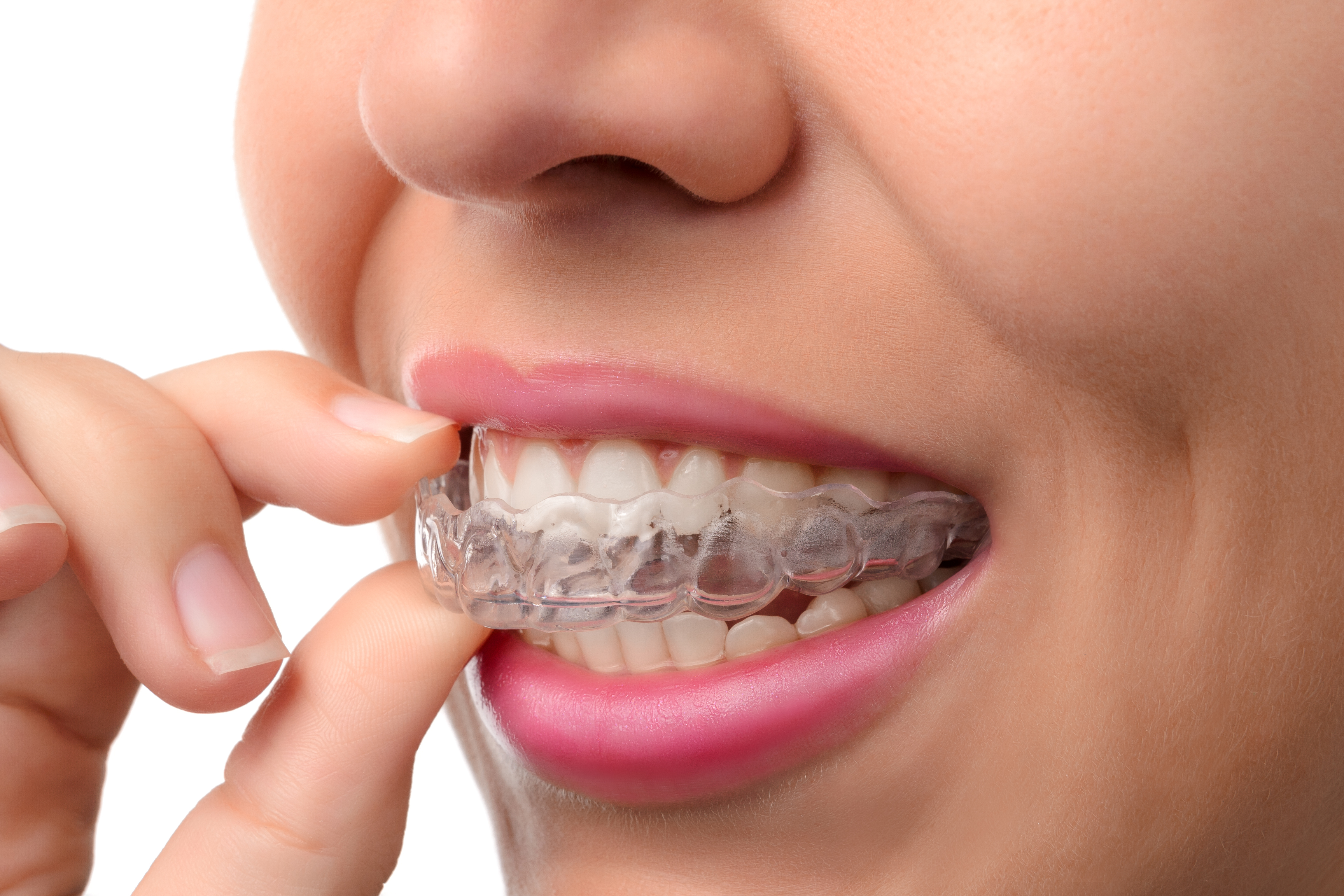 State of the Art Hudson Valley Dental Offices
County Dental is committed to whole health care for our community serving over 105,000 patients in Hudson Valley. Contact us today.

Family Dentistry
Our highly qualified dental professionals understand the importance of family and serving needs for all ages. We make sure your children have their needs met and learn about the importance of dental care at an early age.

Cosmetic Dentistry
We offer a wide variety of cosmetic services including metal free dental crowns, dental implant solutions, laser dentistry and advanced endodontics. Metal free crowns provide a natural looking smile for many of our patients.

Speciality Services
Our practice understands the unique needs of our patients. Onsite specialists are ready to provide teeth whitening, implants and much more. We listen to your needs and recommend speciality services to achieve your goal. 

Orthodontics
We are a family-friendly orthodontic practice that believes in putting you at the forefront. Our commitment is to provide you with customized care that will straighten your teeth to create a stunning smile.