Learn About Cosmetic Dental Fillings at County Dental
At County Dental We Help Maximize Our Patients Dental Benefits Plan & Deliver Affordable Dental Care to Our Local Community
Cosmetic Fillings Provide Natural Look
Cosmetic dental fillings provide a natural look and feel of tooth enamel. County Dental uses dental fillings to restore teeth damaged by dental caries and tooth decay. Dental caries are caused by microorganisms that convert sugars in food to acids, which erode the enamel of a tooth, creating a hole or cavity. The dentist cleans out the decayed part of the tooth and fills the opening to protect the tooth's structure and restore the appearance and utility of the tooth.
Cosmetic Fillings Made to Match Color of Teeth
Cosmetic dental fillings are synthetic composite, which is made to match the color of your teeth, blending in with your smile. Cosmetic dental fillings are strong and durable and will enable you to restore your smile to its natural brilliance. If you have questions about cosmetic dental fillings, contact one of our six County Dental office locations, and schedule an appointment.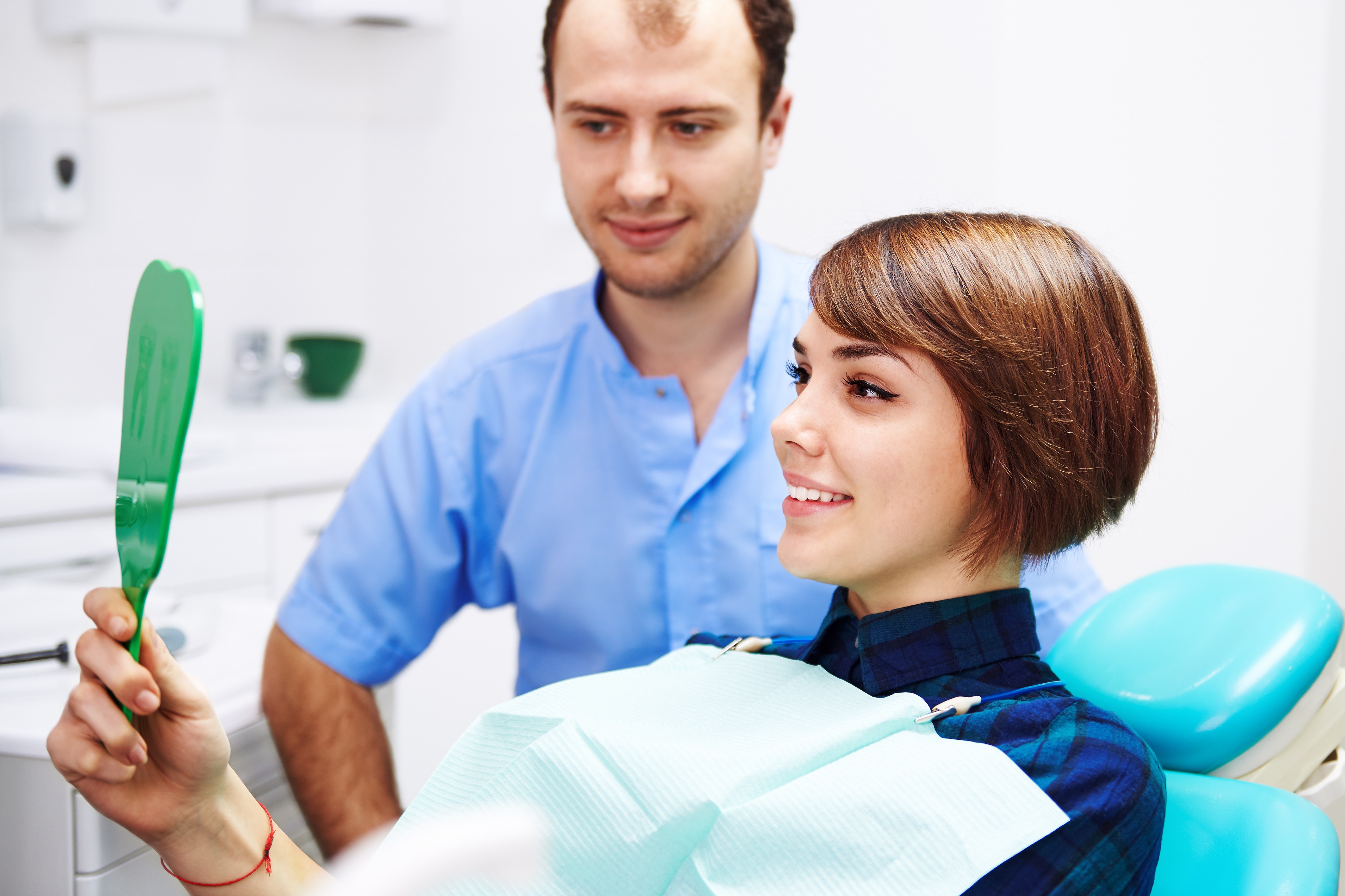 Family Dentistry
Our highly qualified dental professionals understand the importance of family and serving needs for all ages. We make sure your children have their needs met and learn about the importance of dental care at an early age.

Cosmetic Dentistry
We offer a wide variety of cosmetic services including metal free dental crowns, dental implant solutions, laser dentistry and advanced endodontics. Metal free crowns provide a natural looking smile for many of our patients.

Speciality Services
Our practice understands the unique needs of our patients. Onsite specialists are ready to provide teeth whitening, implants and much more. We listen to your needs and recommend speciality services to achieve your goal. 

Orthodontics
We are a family-friendly orthodontic practice that believes in putting you at the forefront. Our commitment is to provide you with customized care that will straighten your teeth to create a stunning
smile.